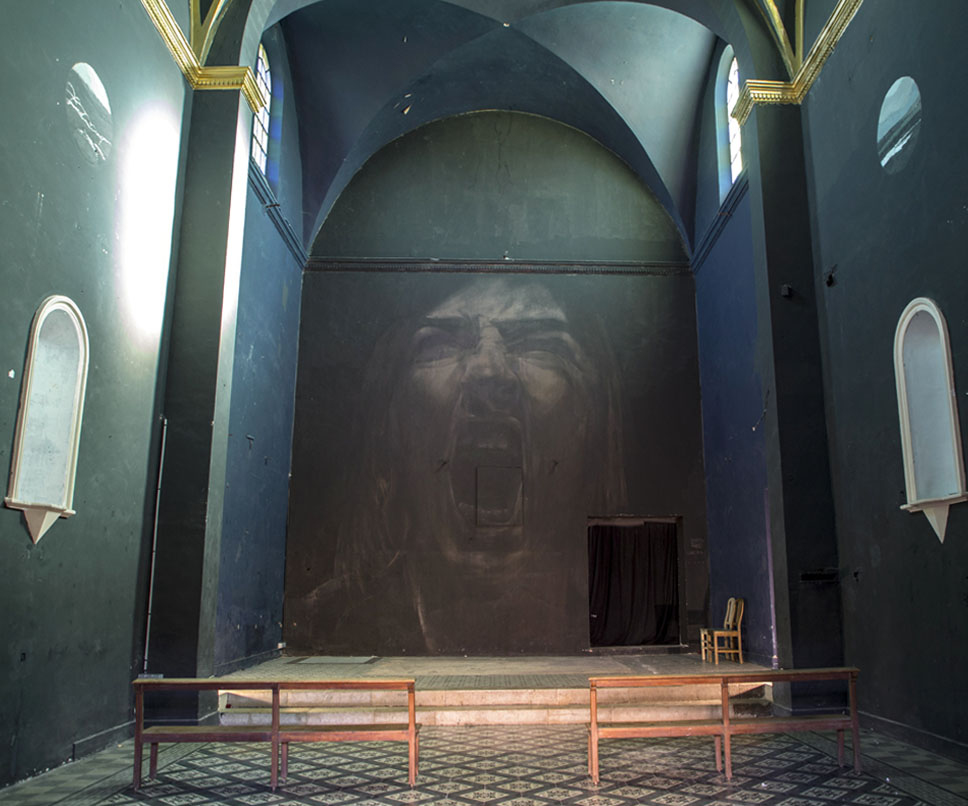 Libera
empatia series
Marseille (France) 2020
Libera is a murals created in 2020 in a deconsecrated monastery in Marseille. The nuns "soeurs Victimes du sacré coeur de Jésu" lived inside the monastery since 1843. The nuns led a cloistered life and had taken a vow of silence. The mural that blends with the architecture; the arches, the windows, the floor suggest a place full of silence, and this painting contrasts with the place. iI is a tribute to freedom, a scream, a cry, stifled by the painting itself. When we give vent to our emotions, they are no longer scary.
Thanks to the model who posed for me,
Olivia
.
This wall is part of a series that talks about the perception of emotions, ours and of the others, so called
Empatia.