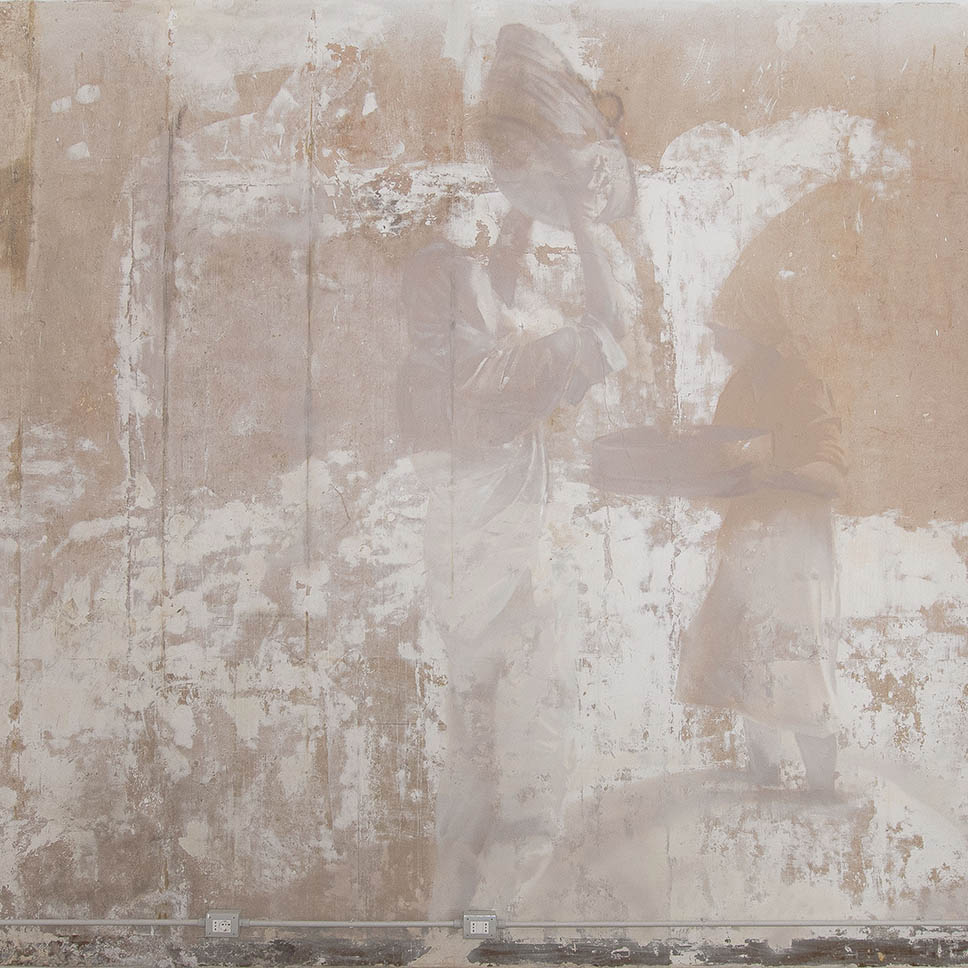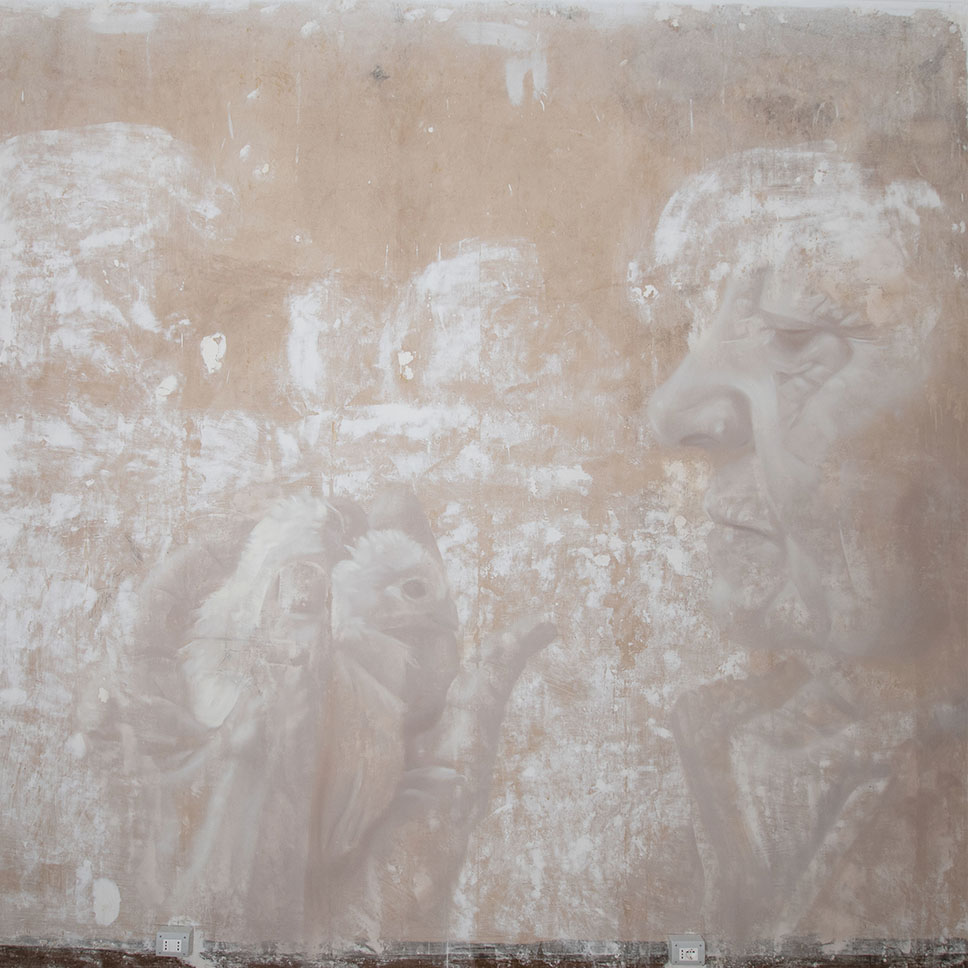 C u m m a r i
(Diptych)
transumanze series
Catania (Italy) 2021
'A cirnuta
A method belonging to the ancient processing of wheat, a rain of wheat falls into the sieve and separates the larger seeds from the smaller ones, a couple works together, they collaborate for their sustenance, this method has now disappeared that there remains only a memory or a stain in our memories, but the trace is still the present, it is up to us to follow it, look at it or forget it.
Puddicini
A sweet scene that transmits affection like a mother to her children. An ancient and wise mother who looks at her little children in her big hands.
A private commission for
"Cummari"
a boutique B&B, based in historical center of Catania.
Interior intervention on old house made with cocciopesto.
Photo model 'A cirnuta from the book
"Pane Amaro"
by Salvatore Nicosia.