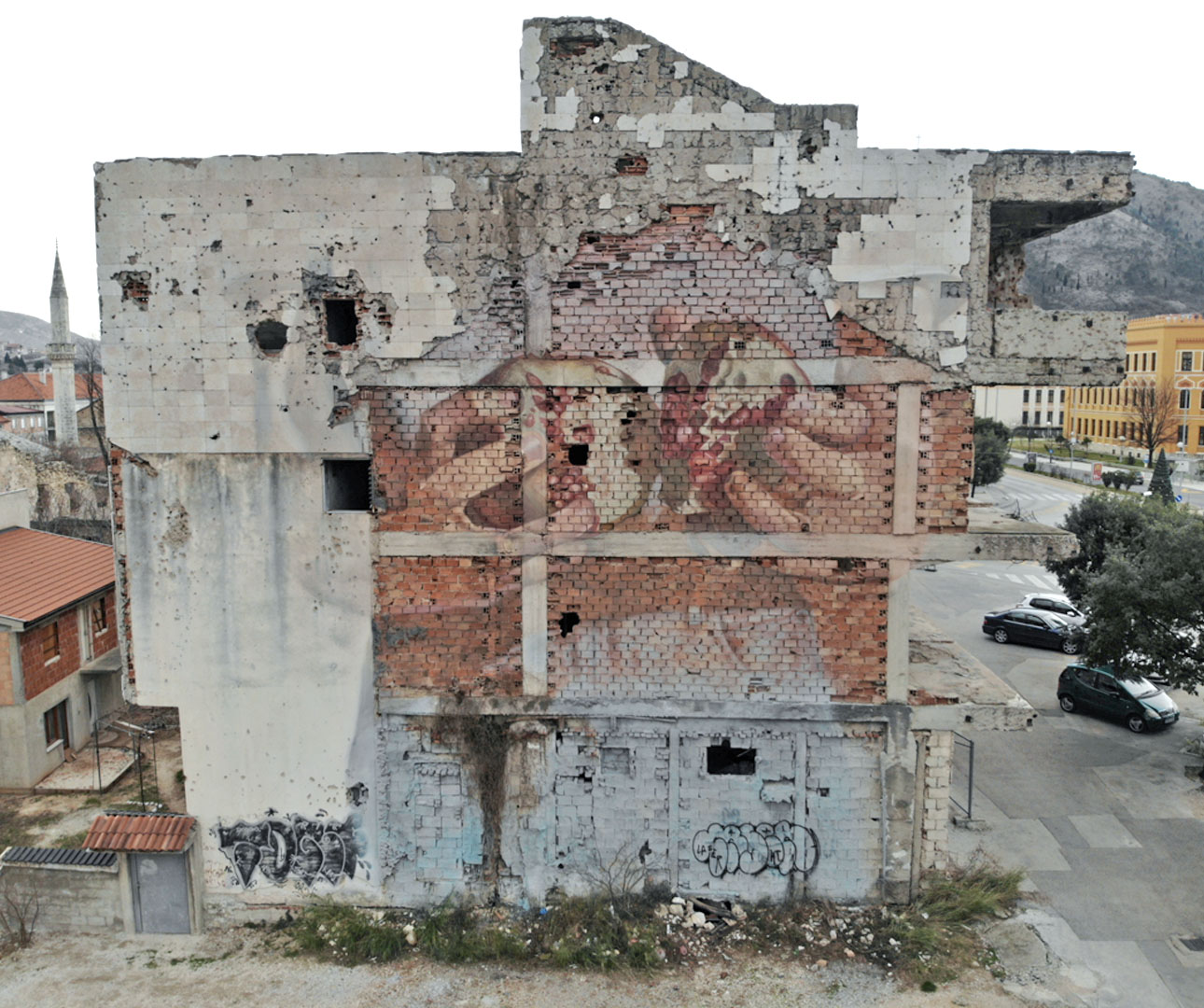 Šipak
Mostar (Bosnia-Erzegovina) 2021
The pomegranate , symbol of Bosnia-Herzegovina, formed by many seeds, the whole of each individual that forms a community, this community now divided: war, religions, politics. The hands of a young generation hold the fruit in their hands to show it, to reunite it, because after all we are seeds of the same plant.
In Mostar, on the walls drilled by the blows, inside the holes made by the grenades, a new fruit is growing, sweet, unique, warm, made up of many small seeds. Young, new, fresh, growing strong, and different from all over the world. Because they don't know what fear is, they don't hear its sound, their laughter and their parties have covered those sounds. The shots, the explosions, are dominated by their laughter, by the desire to be together all from, east to west, all the same all together.
In October 2021 I had the pleasure of staying in Mostar, a city near Sarajevo, in Bosnia-Herzegovina. The SAFM team organized my artistic residency called Equilibrio. I was with my partner @giniusa_ she filmed the project and she helps me to discover this place. I will not say that it was easy, because during this residency unpleasant things have happened about my personal life and my health. But the encounters made and the things I have known here, have made me appreciate this experience, the people of this land, and even more my work, my life. Hello Mostar.
Special thanks: Zian, Nedim, Saira, Marina, Tomi, Iris, Maya.